This is a rare
occasion
but i
miraculously
landed myself a weekend filled with... get this.. PARTIES.
*gasp*
YES i know.
I was actually going out.
and socializing.
with humans.
for once.
1st it was
Adeline's
Supafly
BBQ House Garden
Bday
thing.
Then it was
JamieTits

'

Italiannese
Bday
thing in
The Curve.

2 nights back to back.
i am amazed and proud of myself.
This is Adeline's Helium Garden

Bday

.
Suddenly someone suggested we all sing the bday song in Chipmunk voices..
So we grabbed the floating balloons and decide to experiment...

Most of us had never tried Helium inhalation before so everyone was jumping around in excitement before we took our 1st big puff.
EVERYONE sounded deadass funny after that.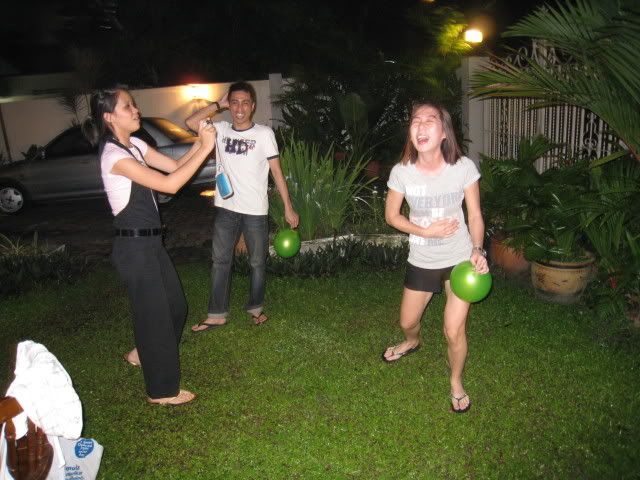 High on Helium ady.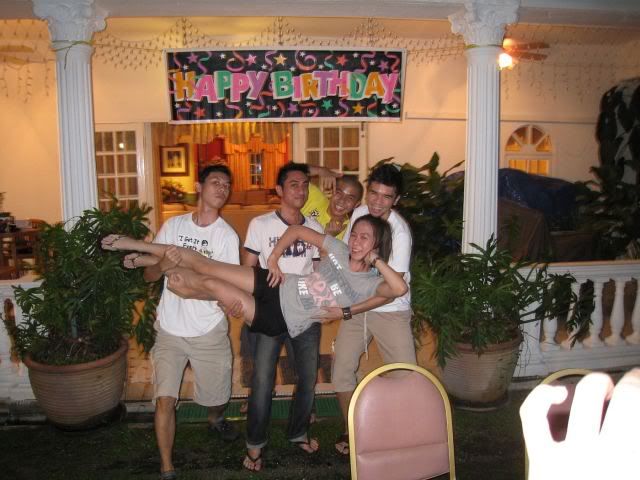 This is JamieTits' Bday.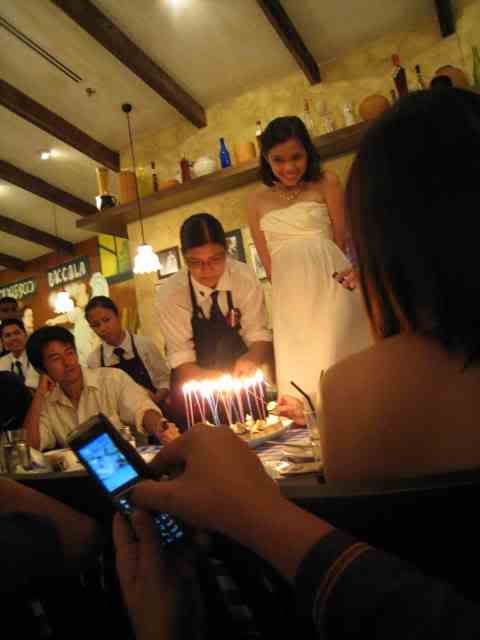 Dun let tat diabetically sweet outfit full you.
The night was FAR from the innocent sweetness you'd expect from a girl dressed in a cinderella dress.


There was alot of girl-girl tongue action.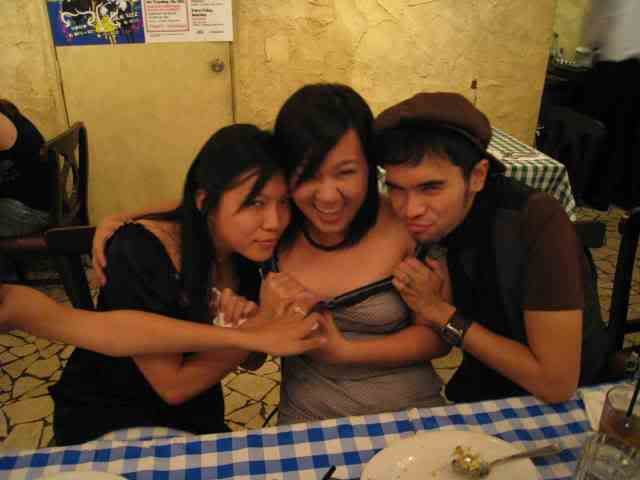 There were the scandalous bare-it-alls.

Alot of forking around.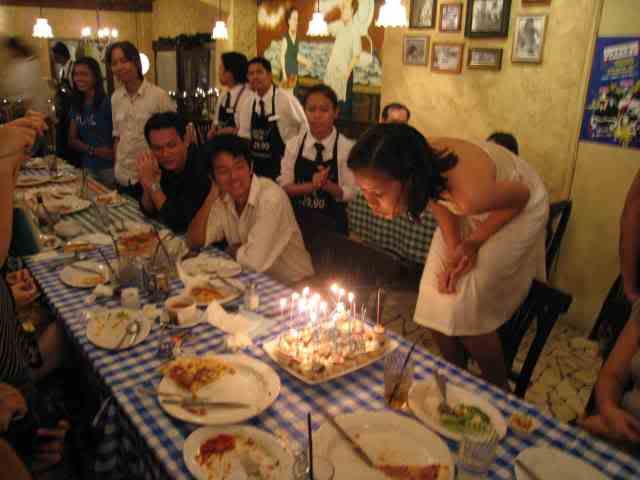 And finally. the blow.


Throughout the night both of us were head-turning at each "Jaeymie" called out loud.
Hence, the JamieTits & JaemyDick was conceived to differenciate the 2.
And yet people still got us confused after that...... -_-

Managed to catch Twilight with SY and Han the other day.

While watching i suddenly realised that all the people who were telling me what an awesome book
twilight
was..... were ALL females.
Sista
was raving about it since forever.
Anna
was raving in blog.
Prisca
was raving to me through
msn
.
Walking out of the cinema after the show,
i can safely say... CONFIRMED Twilight is chick flick.
Every scene with
Edward
in it made
SY
moan and sigh in breathlessness.
Then came the constant elbowing and pinching when she
couldnt
contain the
hornyness
anymore.
This went on throughout THE ENTIRE show while poor me
sseated
beside her groaned and twitched.
Han
was so lucky to be situated on my right.
I had told myself that i was going to finish the book before watching the movie but at my grandfather speed, i only managed to reach chapter 6 before succumbing to the dark lazy side of
Cineleisure
.
But the sad thing is... I
actualy
enjoyed the movie.
Ya. I did.
Forget that every scene with tat over-make-upped
Cedric

Diggory
dude made me cringe.
Forget that the stupid "i love you forever" lines kept coming.
I actually found myself liking the story after they introduced the whole vamp family.
And
Bella
getting thrown around at the end was just priceless.
Finally. Some action.
Will still TRY to finish the book but
i'm
more interested in the 2
nd
one now...
Lets see how long that takes me before the movie comes out...
2 more episodes before
Dexter
season 3 ends its glorious massacre.
I CANNOT WAIT.